The free app is the most complete reference of U2 and Dublin, online or in print.
Features over 145 locations in and around Dublin connected with the legendary Irish rock band.
Fans of the band can see where Bono, The Edge, Larry and Adam grew up, where they first played together, where they made their first recordings and the places that inspired some of their greatest songs.
Combining U2's history and local Dublin history, this app will take you through the places that shaped U2 and their music.
Featured In:
@U2Ken – Oct 26, 2020
"Easy to use and packed with great information. Highlights all the U2 sites to see and provides detailed information on what to expect. The Timeline is my favorite as it spans all the important events of the band. Definitely some locations I missed on my last trip and plan to use this as a guide next time."
ZapZapZapnik – Oct 25, 2020
"Great if you are travelling (U2 Pilgrim) to Dublin + a great timeline too!"
Selected Locations
U2's story is intimately connected with their experience of growing up and recording in the city. Here are 11 of the 145 locations featured in the app.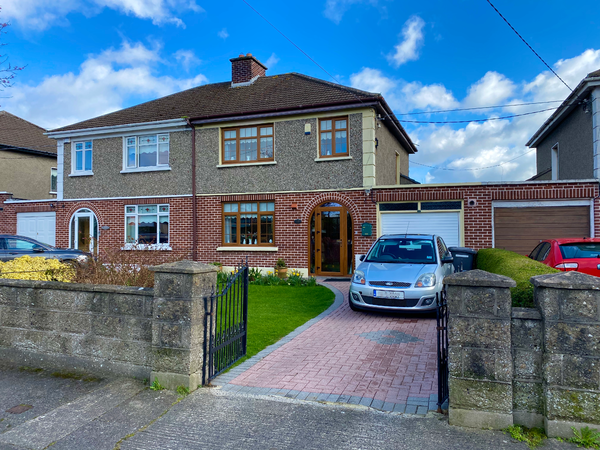 A -

10 Cedarwood Road Finglas East, Dublin 11

Bono lived in this house from 1960 until 1982. His bedroom was the box room upstairs at the front of the house.

His experiences growing up on Cedarwood Road inspired 'Shadows and Tall Trees' from Boy.

Bono: 'I remember thinking about the comparison between Lord of The Flies and where we were in Cedarwood, between Ballymun and Finglas ... between bootboys and skinheads and so on ... And I remember thinking the shadows and tall trees are different here but it's the same story isn't it? It's all about war.' (U2: Songs + Experience, 2018, p23)

10 Cedarwood Road also featured in the video for 'Sometimes You Can't Make It On Your Own'.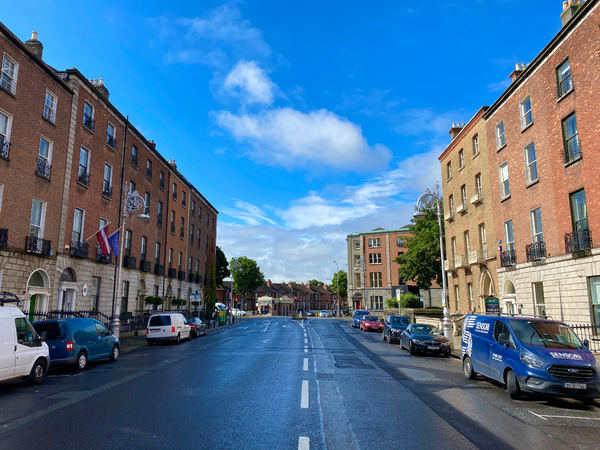 B -

Fitzwilliam Place, Dublin 2

On September 20th 1998, the video for 'The Sweetest Thing' was filmed on this street. The video opens around this part of Fitzwilliam Place, goes through Fitzwilliam Square East and finishes on Fitzwilliam Street Upper.

It was directed by Kevin Godley who directed the videos for 'Even Better Than The Real Thing', 'Numb', 'Hold Me, Thrill Me, Kiss Me, Kill Me' and 'Stuck in a Moment You Can't Get Out Of'.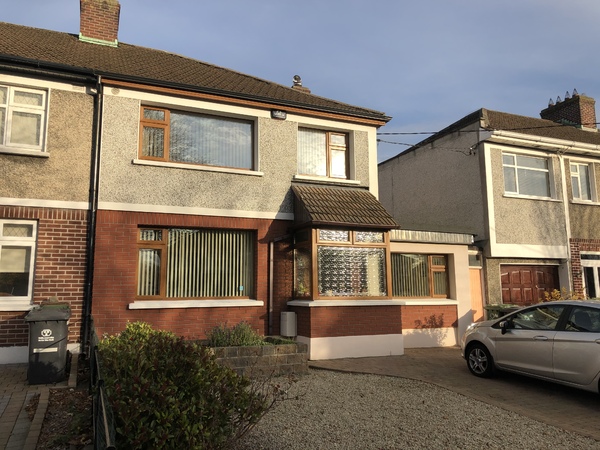 C -

60 Rosemount Avenue, Artane, Dublin 5

Larry Mullen grew up here and U2 played together for the first time in the kitchen of this house on September 25th 1976. Larry had put up an ad on the notice board in Mount Temple looking to form a band and six people showed up: Larry's friend Peter Martin, Peter Martin's friend Ivan McCormick (brother of U2 by U2 ghostwriter Neil McCormick), Bono, Adam, The Edge and The Edge's brother Dik. The Edge and Dik arrived with one homemade guitar between them, Ivan McCormick brought his Stratocaster copy and Peter Martin just observed.

Larry: 'There was very little playing, just an awful lot of tuning up.' (U2 by U2, 2006, p29)

The Edge: 'I remember thinking that I liked everybody' (U2 by U2, 2006, p30)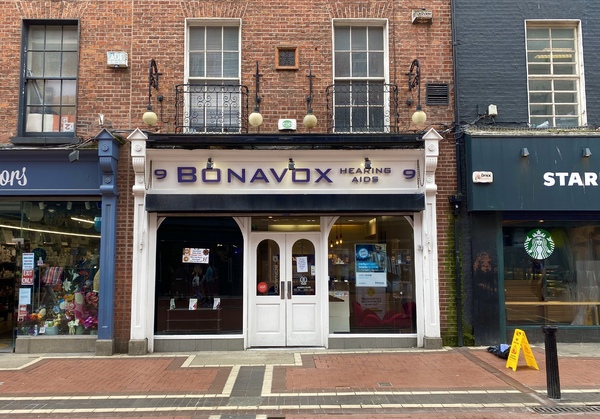 D -

Bonavox hearing specialists, 9 North Earl Street, Dublin 1

Paul Hewson has been known as 'Bono' since the late 1970s. He was named after this hearing aid shop by either Gavin Friday or Guggi when they were walking past it one day. They originally christened him 'Bonavox of O'Connell Street'. That was then shortened to 'Bonavox', then 'Bono Vox' and finally 'Bono'. The Edge says Bono was also known as 'Bon Smelly Arse' for a while.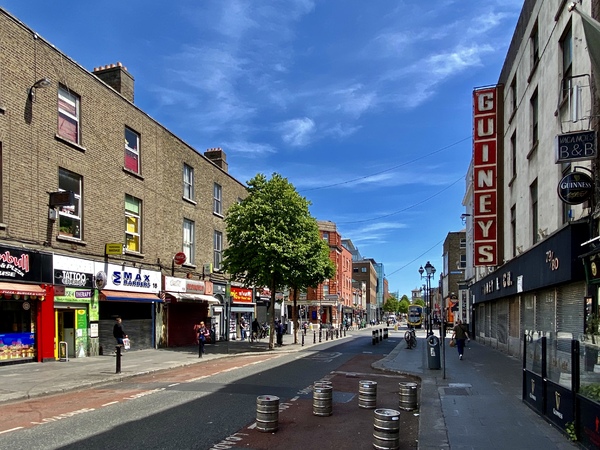 E -

18 Talbot Street, Dublin 1

On May 17th 1974, the Ulster Volunteer Force (UVF) planted a bomb in front of No. 18 Talbot Street, killing fourteen people and also injuring several more. One of Larry Mullen's neighbours was killed in the bombing and Bono and The Edge were often on Talbot Street around that time. Bono: 'On any other Friday at 5:30 in 1974 I would have been on Talbot Street in a record shop. On May 17th I rode my bike to school that day and dodged one of the bloodiest moments in a history that divided an Island.' (Songs of Innocence liner notes)

Andy Rowan, brother of Bono's best friend Guggi, arrived on the scene immediately after the bomb went off and the horror of the scene stayed with him. Bono: 'He turned to one of the world's greatest painkillers to deal with it, we wrote about him in our song, Bad.'(Songs of Innocence liner notes)

'Raised by Wolves' from 'Songs of Innocence' is about these bombings.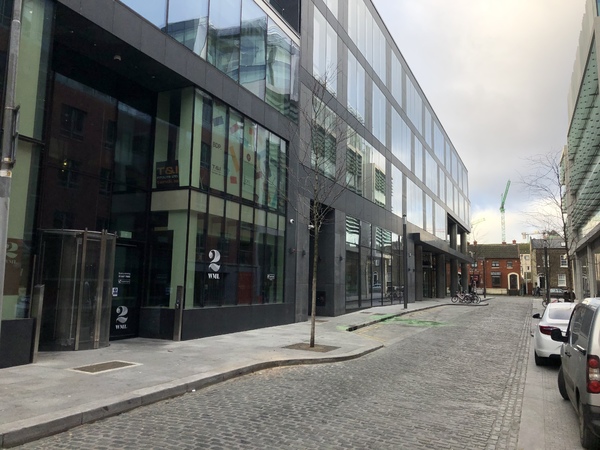 F -

Windmill Lane Studios, 22 Windmill Lane, Dublin 4 (Demolished)

U2 recorded and mixed their debut album 'Boy', here between July and September 1980. It was produced by Steve Lillywhite, who claims 'Boy' is the first classic rock album to have been recorded in Ireland. Previous Irish rock acts recorded outside the country. All four members of the band were still living at home during the recording of the album.

U2 also worked on 'October', 'War', 'The Unforgettable Fire' and 'The Joshua Tree' in Windmill Lane Studios.

Windmill Lane Studios was founded by recording engineer Brian Masterson and opened here at 22 Windmill Lane in 1978. In 1990 the Studio moved from this location to its current location at 20 Ringsend Road. For years the studio was a shrine for U2 fans, with graffiti dedicated to U2 covering the walls. The studio was demolished in 2015.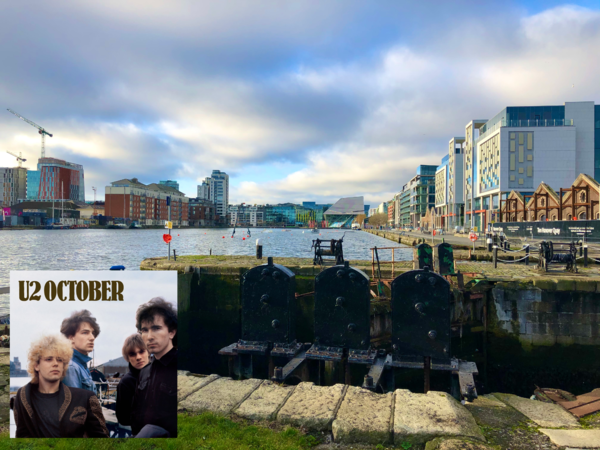 G -

Grand Canal Dock, Dublin 2 (1)

The cover photo for 'October' was taken here beside the lock in front of Dock House. U2 were facing Dock House with the Grand Canal Docks behind them. The lock located immediately behind the band seems to have rotted away since the photo was taken.

Bono picked this location: 'Windmill Lane was on the docks and this particular area on the docks I used to walk to during recording, and look into the grand canal dock for clues. It felt very special there, there was a sort of industrial aesthetic.' (U2 by U2, 2006, p120)

In October 1981, the video for 'Gloria' was also filmed here. The band were on a barge on the eastern side of the Grand Canal Docks, right behind where the 'October' cover photo was taken. The longer of the two central dock platforms is where the teenagers stood cheering U2 towards the end of the video.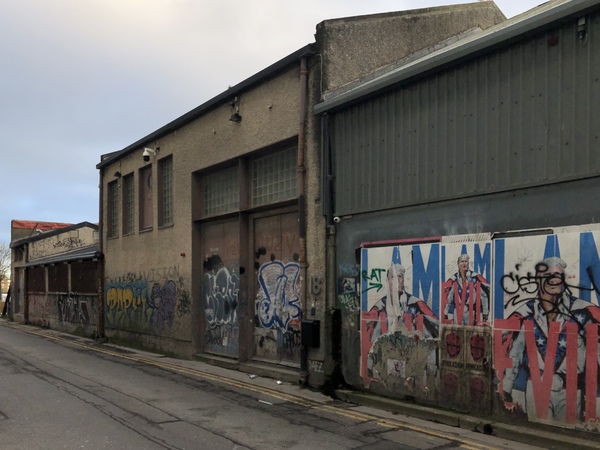 H -

Hanover Quay (HQ), 18 Hanover Quay, Docklands, Dublin 2

'Passenger's', 'Pop', 'All That You Can't Leave Behind', 'How to Dismantle an Atomic Bomb', 'No Line on the Horizon' and 'Songs of Experience' were all worked on in Hanover Quay.

U2 have been based in Hanover Quay since 1994. In 2002 the Dublin Docklands Development Authority bought the studio by compulsory purchase order with plans to create a new public space on the site. As part of the deal U2 were to have a new studio on the top two floors of a 130 metre luxury apartment building that was planned to be built on Sir John Rogerson's Quay. After the 2008 economic crash, plans for the tower and public space were scrapped, and in 2014 U2 bought back the studio. The band are now planning to build a new studio on the site, with a U2 museum and visitor centre attached.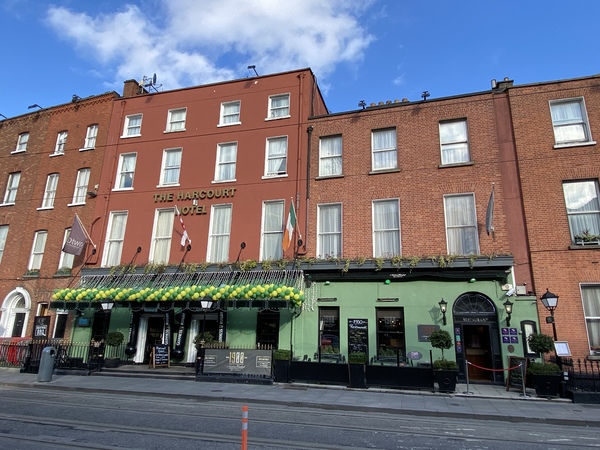 I -

Harcourt Hotel, Harcourt Street, Dublin 2 (Formerly Keystone Studios)

U2 recorded their first demo in the basement here in April 1978 when it was Keystone Studios. They were given free studio time here as part of the prize they won from the Pop Group '78 competition in Limerick on March 18th 1978. The demo was produced by Jackie Hayden from CBS. The recording session ended early when Larry's dad showed up and took him home because he had an exam the next day.

U2 invited Bill Graham from Hot Press to this session and his subsequent piece in Hot Press on April 28th was the band's first ever press.

U2 recorded their second demo here on November 1st 1978. Barry Devlin was the engineer and they recorded three songs: 'Street Missions', 'Shadows and Tall Trees' and 'The Fool'.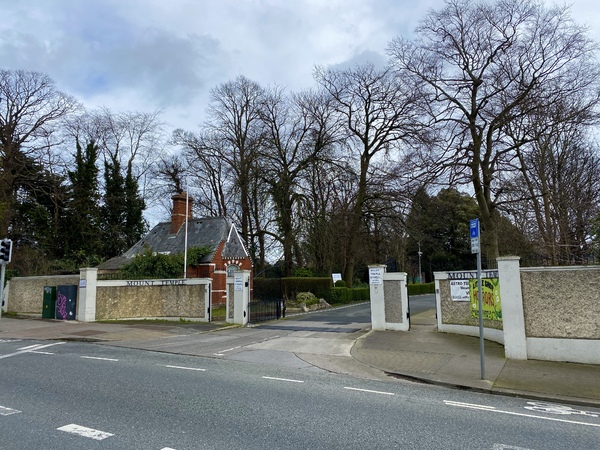 J -

Mount Temple Comprehensive School, Clontarf, Dublin 3

Bono, The Edge, Larry Mullen and Adam Clayton all went to school in Mount Temple. Bono's future wife, Ali was also a student here and this is where they met. Steve Averill, who suggested the name U2 and who has designed most of U2's album covers, also went to school in Mount Temple, but not at the same time as U2. His younger brother was in Adam Clayton's class.

It was on the notice board in Mount Temple in September 1976 that Larry put up his ad for a drummer looking to form a band, which led to Larry, Adam, The Edge and Bono playing together for the first time in Larry's kitchen in 60 Rosemount Avenue on September 25th. In the early days of the band they often rehearsed in the school.

In October 1976 U2 played their first ever gig here in the school gym.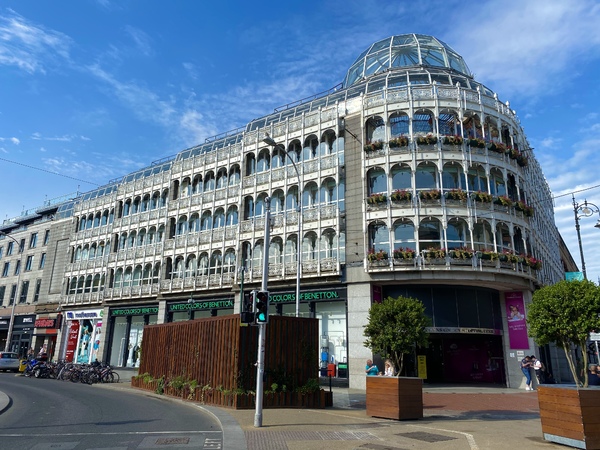 K -

Dandelion Market, St Stephen's Green, Dublin 2 (Demolished)

U2 played in the Dandelion Market at least eight times in 1979. All were afternoon shows and admission was £0.50.

Larry Mullen: 'The Dandelion was where we really hit our stride ... This was the start of Bono running around like a caged animal.' (U2 by U2, 2006, p80)

Bono: 'You could feel the energy, you knew something was going on. This was our Beatles-in-the-Cavern moment.' (U2 by U2, 2006, p81)

The Dandelion Market opened here in 1973 and closed down 1981. In 1988 The Stephen's Green Shopping Centre was built on the site.